Discussion Starter
·
#1
·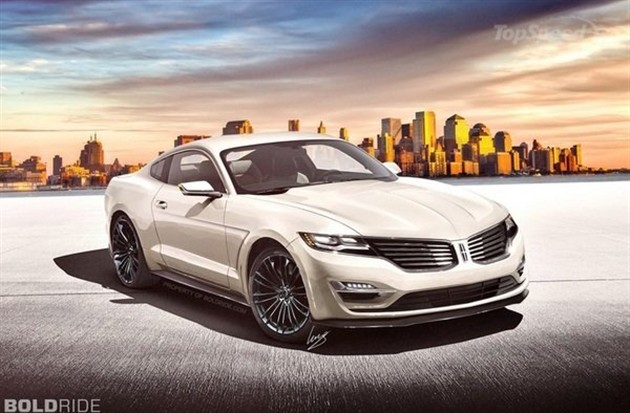 With the Lincoln MKZ having been around for a while and the Lincoln MKC pulling into people's drive ways now, people who are following the Lincoln brand, like yours truly, are wondering what's next for the American luxury brand. With a combination of interviews, renderings and speculation, I think that we can put together a pretty interesting prediction about a possible Mustang-based Lincoln Coupe.
Lincoln's Global Director, Matt VanDyke, told Edmunds "I think the definition [of flagship] is kind of changing." He went on to argue that a flagship doesn't necessarily have to be the largest of the most expensive model in the lineup. He pointed towards the Range Rover Evoque as an example of a flagship model that makes a statement for the brand.
So what would this Lincoln flagship be? The leading contender is a Mustang-based Lincoln MK Coupe. You can see these renderings here which show what that Lincoln MK Coupe could look like. Underneath the hood, Lincoln could go with the 3.5-liter EcoBoost V6 engine. That puts out 460 horsepower in top performance spec. This vehicle would aim at rivaling vehicles like the Lexus RC F and BMW M4.
How expensive would this Lincoln MK Coupe be? The lowest base model could start somewhere around $38,000, with a higher performance model starting at $59,000. Matt VanDyke reiterated that Ford has great products in the $20,000 - $30,000 range and Lincoln's goal to "really entrench ourselves as a true luxury competitor in the higher price points."